Metal-Detectable

Box Truck Covers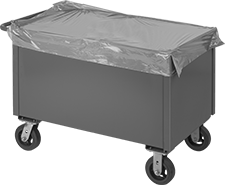 Protect food inside box trucks, totes, and other containers while moving them around your plant. Made with metal additives, these covers set off metal detectors if a piece falls into your line, so contaminated food won't leave your facility. This helps you comply with Hazard Analysis and Critical Control Point (HACCP) programs for food safety. FDA compliant, they're also safe to touch food. These covers resist tearing and letting contaminants in. Throw them away when you're done—no need to worry about cleaning them or cross-contaminating food.
Standard covers are tacky, like cling wrap, for a tight seal. Tear individual sheets off the roll at the perforated line. They come in multiple colors, so you can color-code containers to identify them at a glance. To quickly access and organize these covers, mount dispensers to your wall. They're made of stainless steel, which stands up to frequent washdowns with harsh cleaners and sanitizers. The fill level indicator tells you when to replace the roll.
Extra-large covers have an elastic edge that stretches over large, bulky containers. They should be used on containers that are at least 24" lg. × 20" wd.; anything smaller than that and they'll be too loose and could get caught in the wheels. These covers can also be used on equipment and machines to keep them safe and dry during cleaning and maintenance.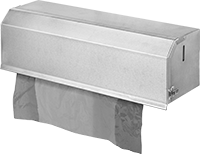 Dispenser for Standard Cover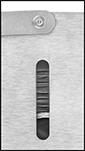 Fill Level Indicator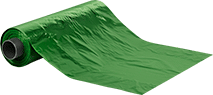 Standard Green Cover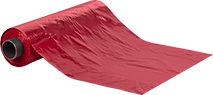 Standard Red Cover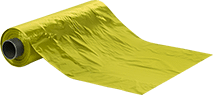 Standard Yellow Cover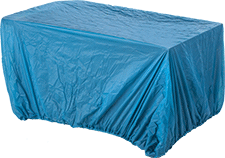 Lg.

Wd.

Material
Specifications Met
Color

Pkg.




Qty.

Pkg.

86"
68"
Polyethylene Plastic
FDA Compliant 21 CFR 177.1520, FDA Compliant 21 CFR 178.2010, FDA Compliant 21 CFR 178.3297
Blue
5
0000000
000000