Metal-Detectable

Box Truck Covers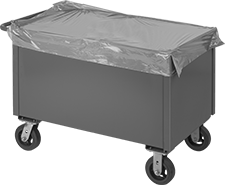 Cover trucks, totes, and other containers when transporting food within your plant—these covers have a metal additive that will set off metal detectors if any part of them falls into your line. They help you comply with Hazard Analysis and Critical Control Point (HACCP) programs to make sure contaminated food doesn't leave your plant. They're also FDA compliant for direct contact with food. Made of thick plastic, these durable covers are tear resistant, reducing the chance of contamination. All are disposable to prevent cross contamination.
Standard covers are tacky like cling wrap to create a tight seal. They come in perforated rolls, so it's easy to pull one off. Use these covers on color-coded food lines to identify the contents of a container at a glance; they're available in four colors.
Extra-large covers have an elastic edge you can stretch to fit over container openings from 24" Lg. × 20" Wd. to 86" Lg. × 68" Wd. They also fit securely on other bulky equipment and material during cleaning and maintenance.
To make it easier to grab a standard cover, mount a dispenser to your wall. They're made of stainless steel, so they won't rust from frequent washdowns with harsh cleaners and sanitizers. Check the fill level indicator to know when to replace the roll of covers. These dispensers have a hinged lid so you can swap in a new roll quickly.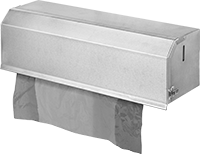 Dispenser for Standard Cover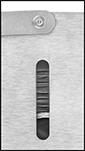 Fill Level Indicator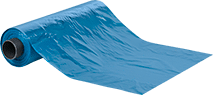 Standard Blue Cover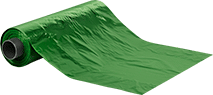 Standard Green Cover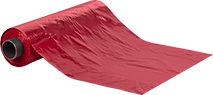 Standard Red Cover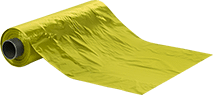 Standard Yellow Cover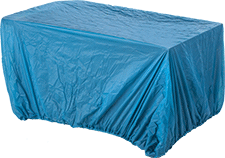 Lg.

Wd.

Material
Specifications Met
Color

Pkg.




Qty.

Pkg.

86"
68"
Polyethylene Plastic
FDA Compliant 21 CFR 177.1520, FDA Compliant 21 CFR 178.2010, FDA Compliant 21 CFR 178.3297
Blue
5
0000000
000000