DFARS (Defense Acquisition Regulations Supplement)

DFARS

(Defense

Acquisition
Regulations

Supplement)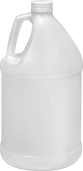 Often used to clean sensitive parts and equipment in precision applications, such as electronics and medical device manufacturing, these cleaners rinse away without leaving a residue. They can be used for both manual and ultrasonic cleaning.
Cleaners with citric acid are phosphate free, making them safe for use on aluminum, brass, bronze, and copper. They also remove rust.
Type
Size
Composition
Harshness
For
Use
On
For
Removing
Primary
Chemical
Each

Liquid Concentrate

Jug
1 gal.
Water Based
Moderate
Aluminum, Brass, Bronze, Ceramic, Chrome, Copper, Fiberglass, Galvanized Steel, Glass, Plastic, Porcelain, Rubber, Stainless Steel, Steel
Dirt, Grease/Oil, Rust, Scale
Citric Acid (10-25%)
00000000
000000