Container Type

Container Type
Warning: Products have one, but not necessarily all, of the selected characteristics.
Container Size

Container Size
Specifications Met

Specifications Met
REACH (Registration, Evaluation, Authorization and Restriction of Chemicals)

REACH

(Registration,




Evaluation,

Authorization
and Restriction of

Chemicals)
RoHS (Restriction of Hazardous Substances)

RoHS

(Restriction

of
Hazardous

Substances)
DFARS (Defense Acquisition Regulations Supplement)

DFARS

(Defense

Acquisition

Regulations

Supplement)
Multipurpose Cleaners
Use these cleaners to remove dirt, grime, and stains from most surfaces.
Parsley scented cleaners cut through scum and grease on granite, marble, and other high-shine surfaces without leaving streaks or residue.
Harsh cleaners are more acidic than other multipurpose cleaners. They are often used in lavatories to remove mineral deposits and soap scum.
USDA biobased cleaners are made from plant-based and pH-balanced ingredients. Cleaners that meet the EPA Safer Choice Standard are made of environmentally friendly ingredients. These cleaners also help you meet LEED Green Building standards.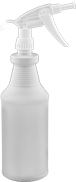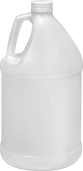 Composition
Harshness
For Use On
For
Removing
Scent
Specifications
Met
Each

Pkg.




Qty.

Pkg.

Water Based
Moderate
Aluminum, Ceramic, Chrome, Fiberglass, Galvanized Steel, Plaster, Porcelain, Stainless Steel, Steel
Dirt, Dust, Grease/Oil, Soap Scum
Orange
EPA Safer Choice Standard, USDA Biobased
0000000
00000
6
0000000
000000
Water Based
Moderate
Aluminum, Ceramic, Chrome, Fiberglass, Galvanized Steel, Plaster, Porcelain, Stainless Steel, Steel, Stone
Dirt, Dust, Grease/Oil, Lime Stains, Scale, Soap Scum
Parsley
EPA Safer Choice Standard, USDA Biobased
0000000
0000
6
0000000
00000
Water Based
Moderate
Aluminum, Ceramic, Chrome, Fiberglass, Galvanized Steel, Plaster, Porcelain, Stainless Steel, Steel
Dirt, Dust, Grease/Oil, Soap Scum
Orange
EPA Safer Choice Standard, USDA Biobased
0000000
00000
4
0000000
00000
Water Based
Moderate
Aluminum, Ceramic, Chrome, Fiberglass, Galvanized Steel, Plaster, Porcelain, Stainless Steel, Steel, Stone
Dirt, Dust, Grease/Oil, Lime Stains, Scale, Soap Scum
Parsley
EPA Safer Choice Standard, USDA Biobased
0000000
00000
4
0000000
00000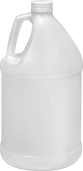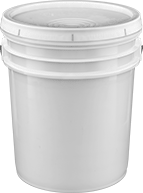 Composition
Harshness
For Use On
For
Removing
Scent
Specifications
Met
Each

Pkg.




Qty.

Pkg.

Water Based
Harsh
Aluminum, Ceramic, Chrome, Fiberglass, Galvanized Steel, Plaster, Porcelain, Stainless Steel, Steel, Stone
Dirt, Dust, Grease/Oil, Lime Stains, Scale, Soap Scum
Parsley
EPA Safer Choice Standard, USDA Biobased
0000000
000000
4
0000000
0000000
Water Based
Harsh
Aluminum, Ceramic, Chrome, Fiberglass, Galvanized Steel, Plaster, Porcelain, Stainless Steel, Steel, Stone
Dirt, Dust, Grease/Oil, Lime Stains, Scale, Soap Scum
Parsley
EPA Safer Choice Standard, USDA Biobased
0000000
000000
__
000000
00