Warning: Products have one, but not necessarily all, of the selected characteristics.
RoHS (Restriction of Hazardous Substances)

RoHS

(Restriction

of
Hazardous

Substances)
DFARS (Defense Acquisition Regulations Supplement)

DFARS

(Defense

Acquisition

Regulations

Supplement)
REACH (Registration, Evaluation, Authorization and Restriction of Chemicals)

REACH

(Registration,




Evaluation,

Authorization
and Restriction of

Chemicals)
Outdoor Oil Spill Cleaners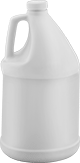 Remove oil and fuel spills from asphalt, soil, and other outdoor areas. Unlike sorbents, which absorb spills from the surface, these cleaners bind with oil to form a mixture that can be diluted or rinsed away. They limit the risk that spills will catch fire or release harmful vapors. These noncorrosive cleaners can also be used to clean oil and fuel tanks.
Size,




gal.

Type
Color
Composition
For Use On
Each

Liquid Concentrate

1
Jug
Pink
Water Based
Aluminum, Asphalt, Concrete, Galvanized Steel, Iron, Soil, Stainless Steel, Steel, Stone
0000000
000000
Microbial Oil Spill Cleaners

The microbes in these clay-based cleaners devour oil, grease, and organic waste and only leave behind carbon dioxide, water, and natural fats. Use these cleaners for oil spills or inside grease traps, septic tanks, and storm drains. Mix with water to activate.