Penetrating Lubricants
Cut through dirt, grease, and rust, loosen stuck fasteners, and protect tools and equipment with these thin, multipurpose lubricants.
Spray bottles and some lubricants cannot be sold to the listed regions due to regulatory limits on VOCs (volatile organic compounds).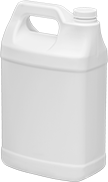 Break-Free CLP cleans, lubricates, and protects, even against heat, high pressure, and salt water.
Size
Type

Temp.




Range,

°F

Cannot Be Sold To
Each

Pkg.




Qty.

Pkg.

4 oz.
Bottle
-65° to 400°
Canada
000000
00
10
00000000
000000
4 oz.
Bottle
-65° to 400°
Outside United States
0000000
000000
__
000000
00
12 oz.
Aerosol Can
-65° to 400°
Outside United States
0000000
00000
12
00000000
000000
16 oz.
Spray Bottle
-65° to 400°
Outside United States
0000000
00000
10
00000000
000000
1 gal.
Jug
-65° to 400°
Outside United States
0000000
000000
4
00000000
000000