Face Mask Ear Cushions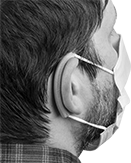 Made of thick, soft foam, these cushions reduce the pressure of elastic face mask straps on your ears to prevent chafing and soreness over long periods of wear. They're flexible to fit any ear shape and durable for repeated use. Cushions have a groove to securely hold straps, so they won't fall off.
Material
Color

Pkg.




Qty.

Pkg.

Foam
Gray
50
0000000
000000
Metal-Detectable

Face Mask Strap Extenders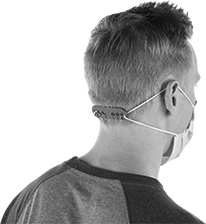 Comfortably wear face masks for extended periods in food-processing facilities. Also known as ear savers, these extenders secure mask straps to the back of your head instead of your ears, and have notches to adjust masks to fit more tightly or loosely. To help you comply with Hazard Analysis and Critical Control Point (HACCP) programs, they contain metal additives that will be caught by metal detectors if they fall into a batch of food. These extenders are also bright blue, making them easy to spot and remove. They're FDA compliant for direct contact with food.
Material
Color
Specifications
Met

Pkg.




Qty.

Pkg.

Polypropylene Plastic

Blue
FDA Compliant 21 CFR 177.1520, FDA Compliant 21 CFR 178.2010, FDA Compliant 21 CFR 178.3297
10
0000000
000000