Featherboards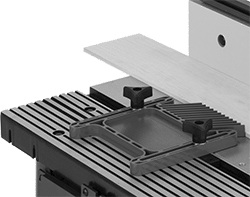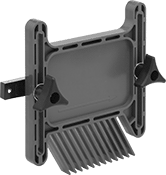 Featherboard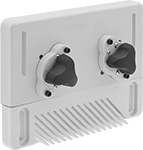 Featherboard with
On/Off
Magnets
The fingers on these featherboards apply pressure to material to guide it along a table surface or fence. Use while sawing and routing to make accurate cuts while keeping hands safely away from the blade or bit.
Featherboards with on/off magnets attach to steel and cast iron surfaces, so they can be used with any miter slot width.
Push Blocks and Sticks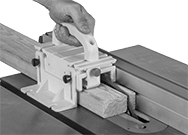 A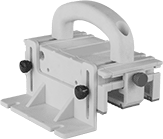 B
Keep hands safely away from table saw blades and router bits by using these tools to guide material during cuts.
Style A apply forward and downward pressure while guiding thin workpieces close to the fence on saw and router tables.
Style B apply downward, inward, and forward pressure to control cuts on a wide range of workpiece sizes. Adjust the handle and center leg for a balanced grip on the workpiece.
For technical drawings and 3-D models, click on a part number.