DFARS (Defense Acquisition Regulations Supplement)

DFARS

(Defense

Acquisition
Regulations

Supplement)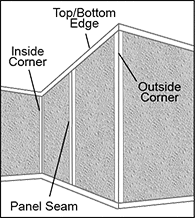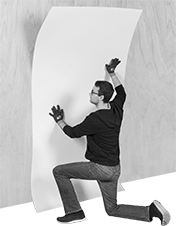 Cover wallboard, masonry, and studs with these durable, washable, and mildew-resistant panels. They can be cut with a fine-tooth carbide-tipped power saw. To install, use a trowelable construction-grade adhesive, nylon drive rivets, or a combination of the two (sold separately).
For technical drawings and 3-D models, click on a part number.
Wd.,




ft.

Ht.,




ft.

Thick.

Material
Temperature


Range,




° F

Texture
Specifications
Met
Choose
a
Color
Each
4
8

1/16

"
Fiberglass
-40° to 150°
Pebbled
Class C Fire Rated
00000000
000000