Flange Spreaders with Ratcheting Handle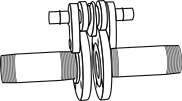 Unlike other flange spreaders that need to be used in pairs, it only takes one of these easy-to-use tools to separate stubborn flanges.
T-Handle

Flange Spreaders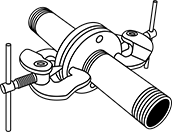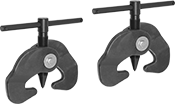 Place the hooks in flange bolt holes and turn the T-handle. These spreaders must be used in pairs for even distribution of pressure.