Cleansing Oil Additives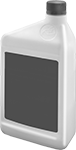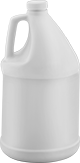 Also known as flushing fluids, these additives provide wear resistance while flushing and cleaning hydraulic systems, gear boxes, compressors, and other equipment.
Hydraulic System Treatments

Bottle
Protect and clean hydraulic, automatic transmission, and power steering systems—these treatments clear out sticky varnish and prolong system life. They help manage moisture levels in hydraulic systems, and dissolve harmful deposits to improve performance in automatic transmission systems. In power steering systems, they reduce noise from the steering pump, promote smoother steering, and control moisture levels. They're also used to flush out systems before replacing power steering fluid.
These treatments are compatible with all petroleum-based hydraulic oil and power steering fluids. They work with all conventional and synthetic, petroleum- and mineral-based automatic transmission fluids.