Footrests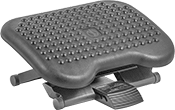 Plastic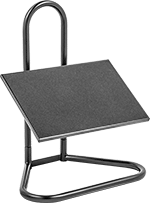 Steel
Maintain good circulation by keeping your legs at a 90° angle with these tiltable, adjustable-height footrests.
Plastic footrests have a nonskid base to keep them in place. The textured platform keeps your feet from sliding.
Steel footrests are more durable than plastic. They adjust from 3" to 16" high for use with chairs and high stools. The rubber platform prevents your feet from slipping.