Forklift Cab Covers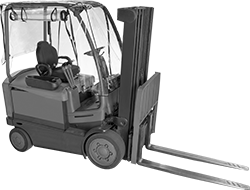 Five Side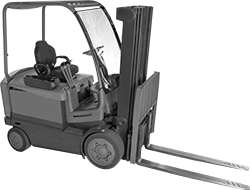 Shield forklift operators from rain, snow, wind, and dust while keeping a clear, unobstructed view for safety. These covers are sized to fit most forklift cabs.
Five-side covers fit around the top and all four sides of the cab. Two zippered doors make it easy to get in and out. In cold weather, zip the doors shut to stay warm and dry. Unzip the doors and roll them up like a tent flap for ventilation in hot conditions.
Tie the one-side covers to the top of the cab to shelter operators from the rain and snow. For protection against wind and dust, tie them to the front of the cab and use them as a windshield.