DFARS (Defense Acquisition Regulations Supplement)

DFARS

(Defense

Acquisition

Regulations

Supplement)
REACH (Registration, Evaluation, Authorization and Restriction of Chemicals)

REACH

(Registration,




Evaluation,

Authorization
and Restriction of

Chemicals)
RoHS (Restriction of Hazardous Substances)

RoHS

(Restriction

of
Hazardous

Substances)
Glove Clips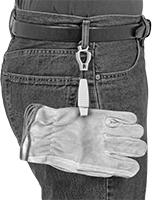 Clip On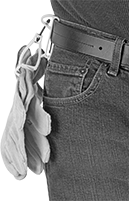 Slide On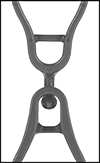 Ball-and-Socket
Safety Breakaway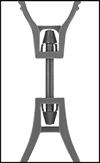 Safety Breakaway
Keep your gloves close at hand. These clips have a safety breakaway feature to prevent wearers from getting snagged by equipment.
Attach clip-on glove clips around belt loops or directly to clothing. Those with a ball-and-socket safety breakaway rotate as you move, allowing the clip and gloves to stay in place. They also have large jaws, which can hold large gloves.
Slip slide-on glove clips over belts, waistbands, and pockets. They hold gloves in a higher position than the clip-on clips, which helps keep them from moving around.