Mouse and Rat Glue Traps

13 1/4"
Lg.
with Plastic Tray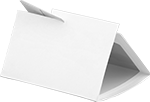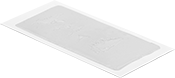 There's no need to bait or set these traps—all have scented glue to lure pests. Some traps cannot be sold to Canada due to import regulations.
The 9" long glue traps fold into a tent to catch mice.
The 10" long glue traps lay flat to catch rats and large mice.
The 13 1/4" long glue traps come with two plastic trays and six glue boards. Simply slide a glue board in a tray, which acts as an anchor, and place it on the floor. Sturdier than the 9" or 10" long traps, these traps are less likely to move around when people walk by or pests are caught. They're also best for areas with wet floors. Since the trays keep the glue boards from touching the floors, moisture won't cause the boards to break down. With a large surface area, your odds of catching pests are increased.
Lg.

Wd.

For
Use
Outdoors
Glue
Board
Material
Tray
Material
Color
Includes
Cannot
Be
Sold To

Pkg.




Qty.

1-17

18-Up

9"
5"
No
Cardboard
__
White
__
Canada
2
00000000
00000
00000

1-11

12-Up

10"
5"
No
Cardboard
__
White
__
Canada
2
00000000
0000
0000

1-5

6-Up

13

1/4

"
6"
No
Cardboard
Plastic
White
2 Reusable Trays, 6 Replacement Glue Boards
__
2
00000000
00000
00000
Lighted Insect Glue Traps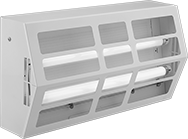 Use this quiet, indoor trap to lure and kill flying insects with UV light bulbs which are placed next to sticky glue boards.
Glue board set includes replacement bottom and back glue boards.