Keep hard hats close at hand but out of the way.
Optional window-mount kits include three suction cups to attach these racks to glass surfaces.

Wall Mount for 1 Hat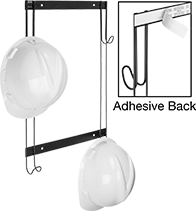 Wall Mount for 4 Hats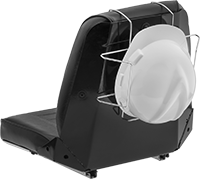 Freestanding
For Number
of Hard Hats
Material

Lg.

Wd.

Ht.

Mount Type
Each
20
Chrome-Plated Steel
15"
15"
5' 7"
Freestanding
0000000
0000000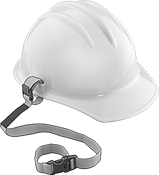 Attach to your hard hat to prevent accidental drops.
Lg.

Material
Construction
Connection Type
Each
23

1/4

"
Polyester/Rubber
Webbing
Elastic Strap with Cinching Buckle × Cinching Buckle
0000000
00000