About Structural Adhesives
High-Tack

Spray Adhesives

These spray glues adhere quickly. Spray a thin, uniform coating on one surface, air dry, and then bring together to bond. They cannot be sold to California due to local regulatory limits on VOCs (volatile organic compounds).

Certificates with a traceable lot number and product shelf life are available for these products. Download certificates from ACTIVITY after your order ships.
Mfr.


Model


No.

Container


Size,




oz.

Approximate
Coverage
Begins
to
Harden
Reaches
Full
Strength
Shear
Strength

Max.




Temp.,




°F

Color
For
Joining
Cannot
Be
Sold To

1-11

12-Up

3M Adhesives

76
18.1
28 sq. ft. @ 2.5 gm/ft²
60 sec.
24 hrs.
Not Rated
160°
White
Metal, Plastic, Wood
CA
0000000
000000
000000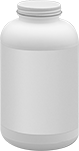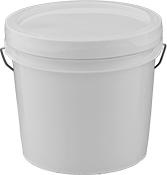 This high-temperature glue sticks quickly, but can be repositioned for up to 2 hours before it begins to harden. Glue can be applied and allowed to dry, then reactivated with water when ready for bonding. It cannot be sold to Canada due to import regulations.
Size
Type
Begins
to
Harden
Reaches
Full
Strength
Consistency

Temp.




Range,




°F

Color
For
Joining
Cannot
Be
Sold To
Each
4 oz.
Bottle
2 hrs.
12 hrs.
Thick Liquid
-30° to 500°
Beige
Cardboard, Fabric, Glass, Metal, Wood
Canada
0000000
000000
32 oz.
Bottle
2 hrs.
12 hrs.
Thick Liquid
-30° to 500°
Beige
Cardboard, Fabric, Glass, Metal, Wood
Canada
000000
00000
1 gal.
Pail
2 hrs.
12 hrs.
Thick Liquid
-30° to 500°
Beige
Cardboard, Fabric, Glass, Metal, Wood
Canada
000000
00000
5 gal.
Pail
2 hrs.
12 hrs.
Thick Liquid
-30° to 500°
Beige
Cardboard, Fabric, Glass, Metal, Wood
Canada
000000
000000