For Use With

For Use With
Show
For Use With

For Use With
Hide
Warning: Products have one, but not necessarily all, of the selected characteristics.
Maximum Amount of Water Treated

Maximum Amount
of Water Treated
Specifications Met

Specifications Met
DFARS (Defense Acquisition Regulations Supplement)

DFARS

(Defense

Acquisition
Regulations

Supplement)
Leak-Detecting

Dye for Water Systems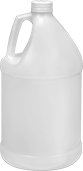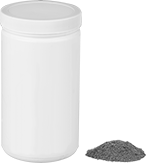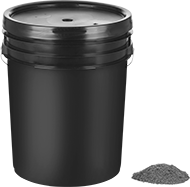 Mini Flashlight
Easy-to-see colors enable you to visually inspect for leaks without ultraviolet light.
One gallon of water occupies 0.1337 cubic ft. Calculate the number of gallons a tank holds by dividing the tank volume by 0.1337.
Fluorescent dye can be enhanced with a UV flashlight.
Tablets are easy to use for small volumes of water, such as toilets and septic systems. They dissolve in five minutes. Tablets that come in a packet include instructions for detecting a toilet leak.
Liquid is a good choice for larger volumes of water, such as sewers. It disperses faster than tablets and powder.
Powder is the best choice for the largest volumes of water, such as ponds, piping systems in power plants, and cooling towers.
Color

Max.

Amount of
Water

Treated,

gal.

No.

of
Tablets
Size
Type
Specifications
Met
Includes
Each

Tablets

Blue
4
2
__
Packet
NSF/ANSI 60
Instructions
0000000
00000
Blue
4,000
200
__
Jar
NSF/ANSI 60
__
0000000
00000
Fluorescent Orange
7,000
200
__
Jar
NSF/ANSI 60
__
0000000
00000
Fluorescent Red
12,000
200
__
Jar
NSF/ANSI 60
__
0000000
00000
Fluorescent Yellow/Green
12,000
200
__
Jar
NSF/ANSI 60
__
0000000
00000

Liquid

Blue
12,500
__
1 pt.
Bottle
NSF/ANSI 60
__
0000000
00000
Blue
100,000
__
1 gal.
Jug
NSF/ANSI 60
__
0000000
00000
Fluorescent Orange
4,000
__
1 pt.
Bottle
NSF/ANSI 60
__
0000000
00000
Fluorescent Orange
32,000
__
1 gal.
Jug
NSF/ANSI 60
__
0000000
00000
Fluorescent Red
3,125
__
1 pt.
Bottle
NSF/ANSI 60
__
0000000
00000
Fluorescent Red
25,000
__
1 gal.
Jug
NSF/ANSI 60
__
0000000
00000
Fluorescent Yellow/Green
12,500
__
1 pt.
Bottle
NSF/ANSI 60
__
0000000
00000
Fluorescent Yellow/Green
100,000
__
1 gal.
Jug
NSF/ANSI 60
__
0000000
00000

Powder

Blue
120,000
__
1 lbs.
Jar
NSF/ANSI 60
__
0000000
000000
Blue
1,200,000
__
10 lbs.
Pail
NSF/ANSI 60
__
0000000
00000000
Blue
3,000,000
__
25 lbs.
Pail
NSF/ANSI 60
__
0000000
00000000
Fluorescent Orange
60,400
__
1 lbs.
Jar
NSF/ANSI 60
__
0000000
000000
Fluorescent Orange
604,000
__
10 lbs.
Pail
NSF/ANSI 60
__
0000000
00000000
Fluorescent Orange
1,510,000
__
25 lbs.
Pail
NSF/ANSI 60
__
0000000
00000000
Fluorescent Red
60,000
__
1 lbs.
Jar
NSF/ANSI 60
__
0000000
000000
Fluorescent Red
600,000
__
10 lbs.
Pail
NSF/ANSI 60
__
0000000
00000000
Fluorescent Red
1,500,000
__
25 lbs.
Pail
NSF/ANSI 60
__
0000000
00000000
Fluorescent Yellow/Green
120,000
__
1 lbs.
Jar
NSF/ANSI 60
__
0000000
000000
Fluorescent Yellow/Green
1,200,000
__
10 lbs.
Pail
NSF/ANSI 60
__
0000000
00000000
Fluorescent Yellow/Green
3,000,000
__
25 lbs.
Pail
NSF/ANSI 60
__
0000000
00000000
| | | | |
| --- | --- | --- | --- |
| UV Mini Flashlight for Fluorescent Dye | 000000 | Each | 000000 |