Warning: Products have one, but not necessarily all, of the selected characteristics.
Blade Material

Blade Material
DFARS (Defense Acquisition Regulations Supplement)

DFARS

(Defense

Acquisition
Regulations

Supplement)

A

B

C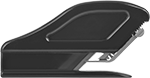 D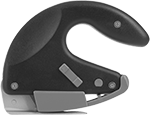 E

F

G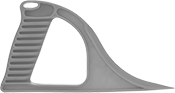 H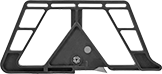 J
Cut paper and thin plastic with these cutters.
Cutters with a plastic blade are maintenance free—no replacement blade needed. Use your thumb to safely guide the blade when cutting paper and film rolls.
Cutters with a steel or stainless steel blade have a blade guard to protect your fingers.
Steel cutters with a hold-down tab allow you to flatten the material ahead of the blade edge for easier cutting.
Steel cutters with an adjustable cutting guide or plastic tip help you control the depth of your cut to tackle a variety of materials.
For

Max.




No.

of
Sheets

Lg.

Blade
Material
Features

Pkg.




Qty.

Pkg.

Pkg.




Qty.

Pkg.

A
1
3"
Stainless Steel
Blade Guard
5
00000000
00000
__
000000
00
B
1
3"
Stainless Steel
Blade Guard
1
00000000
0000
__
000000
00
C
1
3

1/2

"
Steel
Blade Guard, Hold-Down Tab, Replaceable Blade
1
000000
0000
10
000000
00000
Each

Pkg.

D
1
4

1/2

"
Steel
Adjustable Cutting Guide, Blade Guard, Replaceable Blade
__
0000000
00000
10
0000000
000000
E
1
4

3/8

"
Steel
Aluminum Base, Blade Guard
__
0000000
00000
__
000000
00
F
1
7

1/8

"
Steel
Blade Guard, Replaceable Blade
__
0000000
00000
10
0000000
00000
G
1
7

5/8

"
Plastic
__
__
0000000
0000
__
000000
00
H
1
9

3/4

"
Plastic
__
__
0000000
00000
__
000000
00
J
1
8

7/8

"
Steel
Blade Guard, Plastic Tip, Replaceable Blade
__
0000000
00000
10
0000000
00000