Conformable Magnets for Irregular Surfaces
Stretch these magnetic strips over corners and irregular surfaces, or cut them with scissors into custom shapes and sizes. They're made of neodymium for stronger holding power than other flexible magnets.
Warning: Maximum pull ratings are based on direct contact with rust-free and unpainted iron plate. Variations in material condition will significantly reduce these ratings. Do not use for lifting over people.
For technical drawings and 3-D models, click on a part number.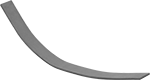 Standard

Holding Power on One Face

Holding Power on Two Faces
Wd.

Lg.

Max.

Pull,




lbs./ft.

Max.




Temperature,

°F

Material
Each

Holding Power on One Face

1/2

"
6"
24
170°
Neodymium (Rare Earth)
00000000
00000

1/2

"
12"
24
170°
Neodymium (Rare Earth)
00000000
0000

1/2

"
24"
24
170°
Neodymium (Rare Earth)
00000000
00000

1/2

"
6 ft.
24
170°
Neodymium (Rare Earth)
00000000
00000
1"
6"
48
170°
Neodymium (Rare Earth)
00000000
0000
1"
12"
48
170°
Neodymium (Rare Earth)
00000000
00000
1"
24"
48
170°
Neodymium (Rare Earth)
00000000
00000
1"
6 ft.
48
170°
Neodymium (Rare Earth)
00000000
00000
2"
6"
96
170°
Neodymium (Rare Earth)
00000000
00000
2"
12"
96
170°
Neodymium (Rare Earth)
0000000
00000
2"
24"
96
170°
Neodymium (Rare Earth)
00000000
00000
2"
6 ft.
96
170°
Neodymium (Rare Earth)
00000000
000000
3"
6"
144
170°
Neodymium (Rare Earth)
00000000
00000
3"
12"
144
170°
Neodymium (Rare Earth)
00000000
00000
3"
6 ft.
144
170°
Neodymium (Rare Earth)
00000000
000000

1/2

"
6"
42
170°
Neodymium (Rare Earth)
00000000
0000

1/2

"
12"
42
170°
Neodymium (Rare Earth)
00000000
00000

1/2

"
24"
42
170°
Neodymium (Rare Earth)
00000000
00000

1/2

"
6 ft.
42
170°
Neodymium (Rare Earth)
0000000
00000
1"
6"
84
170°
Neodymium (Rare Earth)
00000000
00000
1"
12"
84
170°
Neodymium (Rare Earth)
000000
00000
1"
24"
84
170°
Neodymium (Rare Earth)
00000000
00000
1"
6 ft.
84
170°
Neodymium (Rare Earth)
00000000
000000
2"
6"
168
170°
Neodymium (Rare Earth)
00000000
00000
2"
12"
168
170°
Neodymium (Rare Earth)
000000
00000
2"
24"
168
170°
Neodymium (Rare Earth)
00000000
000000
2"
6 ft.
168
170°
Neodymium (Rare Earth)
00000000
000000

Holding Power on Two Faces

1/2

"
6"
1.2
170°
Neodymium (Rare Earth)
00000000
0000

1/2

"
12"
1.2
170°
Neodymium (Rare Earth)
00000000
0000

1/2

"
24"
1.2
170°
Neodymium (Rare Earth)
00000000
00000

1/2

"
6 ft.
1.2
170°
Neodymium (Rare Earth)
0000000
00000
1"
6"
2.4
170°
Neodymium (Rare Earth)
00000000
0000
1"
12"
2.4
170°
Neodymium (Rare Earth)
00000000
00000
1"
6 ft.
2.4
170°
Neodymium (Rare Earth)
00000000
00000

1/2

"
6"
2.4
170°
Neodymium (Rare Earth)
00000000
0000

1/2

"
12"
2.4
170°
Neodymium (Rare Earth)
00000000
00000

1/2

"
24"
2.4
170°
Neodymium (Rare Earth)
00000000
00000

1/2

"
6 ft.
2.4
170°
Neodymium (Rare Earth)
00000000
00000
1"
6"
4.8
170°
Neodymium (Rare Earth)
00000000
00000
1"
12"
4.8
170°
Neodymium (Rare Earth)
0000000
00000
1"
24"
4.8
170°
Neodymium (Rare Earth)
00000000
00000
1"
6 ft.
4.8
170°
Neodymium (Rare Earth)
00000000
000000

1/2

"
6"
2.4
170°
Neodymium (Rare Earth)
00000000
00000

1/2

"
12"
6
170°
Neodymium (Rare Earth)
000000
00000

1/2

"
24"
6
170°
Neodymium (Rare Earth)
00000000
00000
1"
6"
12
170°
Neodymium (Rare Earth)
00000000
00000
1"
12"
12
170°
Neodymium (Rare Earth)
000000
00000
1"
24"
12
170°
Neodymium (Rare Earth)
00000000
000000
Rectangles with Adhesive Back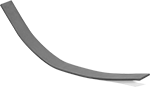 Adhesive Back

Holding Power on One Face

Holding Power on Two Faces
Wd.

Lg.

Max.

Pull,




lbs./ft.

Max.




Temperature,

°F

Material
Adhesive
Type
Each

Holding Power on One Face

1/2

"
6"
24
170°
Neodymium (Rare Earth)
Acrylic
00000000
00000

1/2

"
12"
24
170°
Neodymium (Rare Earth)
Acrylic
00000000
0000

1/2

"
24"
24
170°
Neodymium (Rare Earth)
Acrylic
00000000
00000

1/2

"
6 ft.
24
170°
Neodymium (Rare Earth)
Acrylic
00000000
00000
1"
6"
48
170°
Neodymium (Rare Earth)
Acrylic
00000000
0000
1"
12"
48
170°
Neodymium (Rare Earth)
Acrylic
00000000
00000
1"
24"
48
170°
Neodymium (Rare Earth)
Acrylic
00000000
00000
1"
6 ft.
48
170°
Neodymium (Rare Earth)
Acrylic
0000000
000000
2"
6"
96
170°
Neodymium (Rare Earth)
Acrylic
00000000
00000
2"
12"
96
170°
Neodymium (Rare Earth)
Acrylic
00000000
00000
2"
24"
96
170°
Neodymium (Rare Earth)
Acrylic
00000000
00000
2"
6 ft.
96
170°
Neodymium (Rare Earth)
Acrylic
00000000
000000
3"
6"
144
170°
Neodymium (Rare Earth)
Acrylic
0000000
00000
3"
12"
144
170°
Neodymium (Rare Earth)
Acrylic
00000000
00000
3"
24"
144
170°
Neodymium (Rare Earth)
Acrylic
00000000
000000
3"
6 ft.
144
170°
Neodymium (Rare Earth)
Acrylic
00000000
000000

1/2

"
6"
42
170°
Neodymium (Rare Earth)
Acrylic
00000000
0000

1/2

"
12"
42
170°
Neodymium (Rare Earth)
Acrylic
00000000
00000

1/2

"
24"
42
170°
Neodymium (Rare Earth)
Acrylic
00000000
00000

1/2

"
6 ft.
42
170°
Neodymium (Rare Earth)
Acrylic
00000000
00000
1"
6"
84
170°
Neodymium (Rare Earth)
Acrylic
00000000
00000
1"
12"
84
170°
Neodymium (Rare Earth)
Acrylic
00000000
00000
1"
24"
84
170°
Neodymium (Rare Earth)
Acrylic
0000000
00000
1"
6 ft.
84
170°
Neodymium (Rare Earth)
Acrylic
00000000
000000
2"
6"
168
170°
Neodymium (Rare Earth)
Acrylic
00000000
00000
2"
12"
168
170°
Neodymium (Rare Earth)
Acrylic
00000000
00000
2"
24"
168
170°
Neodymium (Rare Earth)
Acrylic
00000000
000000
2"
6 ft.
168
170°
Neodymium (Rare Earth)
Acrylic
00000000
000000

Holding Power on Two Faces

1/2

"
6"
1.2
170°
Neodymium (Rare Earth)
Acrylic
00000000
0000

1/2

"
12"
1.2
170°
Neodymium (Rare Earth)
Acrylic
00000000
0000

1/2

"
24"
1.2
170°
Neodymium (Rare Earth)
Acrylic
00000000
00000

1/2

"
6 ft.
1.2
170°
Neodymium (Rare Earth)
Acrylic
00000000
00000
1"
6"
2.4
170°
Neodymium (Rare Earth)
Acrylic
00000000
0000
1"
12"
2.4
170°
Neodymium (Rare Earth)
Acrylic
00000000
00000
1"
24"
2.4
170°
Neodymium (Rare Earth)
Acrylic
0000000
00000
1"
6 ft.
2.4
170°
Neodymium (Rare Earth)
Acrylic
00000000
000000

1/2

"
6"
2.4
170°
Neodymium (Rare Earth)
Acrylic
00000000
0000

1/2

"
12"
2.4
170°
Neodymium (Rare Earth)
Acrylic
00000000
00000

1/2

"
24"
2.4
170°
Neodymium (Rare Earth)
Acrylic
00000000
00000

1/2

"
6 ft.
2.4
170°
Neodymium (Rare Earth)
Acrylic
00000000
00000
1"
6"
4.8
170°
Neodymium (Rare Earth)
Acrylic
00000000
00000
1"
12"
4.8
170°
Neodymium (Rare Earth)
Acrylic
00000000
00000
1"
24"
4.8
170°
Neodymium (Rare Earth)
Acrylic
00000000
00000
1"
6 ft.
4.8
170°
Neodymium (Rare Earth)
Acrylic
0000000
000000

1/2

"
6"
6
170°
Neodymium (Rare Earth)
Acrylic
00000000
00000

1/2

"
12"
6
170°
Neodymium (Rare Earth)
Acrylic
00000000
00000

1/2

"
24"
6
170°
Neodymium (Rare Earth)
Acrylic
00000000
00000
1"
6"
12
170°
Neodymium (Rare Earth)
Acrylic
00000000
00000
1"
12"
12
170°
Neodymium (Rare Earth)
Acrylic
00000000
00000
1"
24"
12
170°
Neodymium (Rare Earth)
Acrylic
00000000
000000