Food Industry Hydraulic Oil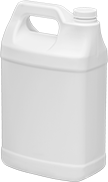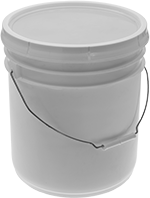 For use in food-processing and preparation areas, this oil is NSF registered H1 or meets FDA 21 CFR 178.3570 for incidental food contact. It has wear-resistant properties to keep hydraulic pumps and equipment working, even in high-pressure systems.
Viscosity is the thickness of an oil. The higher the grade, the thicker the oil, and the less it flows.
Mineral oil is derived from petroleum and is more economical than synthetic oil. Synthetic oil lasts longer than mineral oil and withstands a wider range of temperatures. Vegetable oil is slicker than mineral oil but also breaks down more quickly.
Oil with phosphorus has excellent wear resistance, so it can be used in high-pressure systems for longer durations.
Oil with a 400° F max. temp. can be used near ovens and other high-temperature areas.
Each
ISO
AGMA
SAE
SSU
Size
Type

Temp.




Range,

°F

Color
With
Detergent
Specifications
Met
Each

Lubriplate SFGO

Ultra-32—

Synthetic Base

Oil,

Phosphorus Additive

32
__
10
160 @ 100° F
1 gal.
Jug
-35° to 180°
Yellow
No
FDA Compliant 21 CFR 178.3570, NSF Registered H1
0000000
0000000
32
__
10
160 @ 100° F
5 gal.
Pail
-35° to 180°
Yellow
No
FDA Compliant 21 CFR 178.3570, NSF Registered H1
0000000
000000

Lubriplate SFGO

Ultra-46—

Synthetic Base

Oil,

Phosphorus Additive

46
1
20
220 @ 100° F
1 gal.
Jug
-25° to 180°
Yellow
No
FDA Compliant 21 CFR 178.3570, NSF Registered H1
0000000
000000
46
1
20
220 @ 100° F
5 gal.
Pail
-25° to 180°
Yellow
No
FDA Compliant 21 CFR 178.3570, NSF Registered H1
0000000
000000

Lubriplate SFGO

Ultra-68—

Synthetic Base

Oil,

Phosphorus Additive

68
2
30
325 @ 100° F
1 gal.
Jug
-20° to 180°
Yellow
No
FDA Compliant 21 CFR 178.3570, NSF Registered H1
0000000
000000
68
2
30
325 @ 100° F
5 gal.
Pail
-20° to 180°
Yellow
No
FDA Compliant 21 CFR 178.3570, NSF Registered H1
0000000
000000

Mobil DTE FM

32—

Mineral Base Oil

32
__
15W-20
150 @ 100° F
5 gal.
Pail
30° to 150°
Amber
No
NSF Registered H1

0000000
000000

Mineral Base Oil

32
__
10W
150 @ 100° F
1 gal.
Jug
20° to 150°
White
No
NSF Registered H1

0000000
00000
32
__
10W
150 @ 100° F
5 gal.
Pail
20° to 150°
White
No
NSF Registered H1

0000000
000000
46
1
10
210 @ 100° F
1 gal.
Jug
20° to 150°
White
No
NSF Registered H1

0000000
00000
46
1
10
210 @ 100° F
5 gal.
Pail
20° to 150°
White
No
NSF Registered H1

0000000
000000
68
2
20W
310 @ 100° F
1 gal.
Jug
20° to 150°
White
No
NSF Registered H1

0000000
00000
68
2
20W
310 @ 100° F
5 gal.
Pail
20° to 150°
White
No
NSF Registered H1

0000000
000000

Synthetic Base Oil

32
__
20W
175 @ 100° F
32 oz.
Jug
0° to 400°
Clear
No
NSF Registered H1

0000000
00000
32
__
20W
175 @ 100° F
1 gal.
Jug
0° to 400°
Clear
No
NSF Registered H1

0000000
00000
32
__
20W
175 @ 100° F
5 gal.
Pail
0° to 400°
Clear
No
NSF Registered H1

0000000
000000

Vegetable Base Oil

32/46
1
20
175 @ 100° F
1 gal.
Jug
40° to 125°
Yellow
No
NSF Registered H1

0000000
00000
32/46
1
20
175 @ 100° F
5 gal.
Pail
40° to 125°
Yellow
No
NSF Registered H1

0000000
000000
Package
ISO
AGMA
SAE
SSU
Size
Type

Temp.




Range,

°F

Color
With
Detergent
Specifications
Met

Pkg.




Qty.

Pkg.

Lubriplate SFGO

Ultra-32—

Synthetic Base

Oil,

Phosphorus Additive

32
__
10
160 @ 100° F
1 gal.
Jug
-35° to 180°
Yellow
No
FDA Compliant 21 CFR 178.3570, NSF Registered H1
4
0000000
0000000

Lubriplate SFGO

Ultra-46—

Synthetic Base

Oil,

Phosphorus Additive

46
1
20
220 @ 100° F
1 gal.
Jug
-25° to 180°
Yellow
No
FDA Compliant 21 CFR 178.3570, NSF Registered H1
4
0000000
000000

Lubriplate SFGO

Ultra-68—

Synthetic Base

Oil,

Phosphorus Additive

68
2
30
325 @ 100° F
1 gal.
Jug
-20° to 180°
Yellow
No
FDA Compliant 21 CFR 178.3570, NSF Registered H1
4
0000000
000000

Mineral Base Oil

32
__
10W
150 @ 100° F
1 gal.
Jug
20° to 150°
White
No
NSF Registered H1

6
00000000
000000
46
1
10
210 @ 100° F
1 gal.
Jug
20° to 150°
White
No
NSF Registered H1

6
00000000
000000
68
2
20W
310 @ 100° F
1 gal.
Jug
20° to 150°
White
No
NSF Registered H1

6
00000000
000000

Synthetic Base Oil

32
__
20W
175 @ 100° F
32 oz.
Jug
0° to 400°
Clear
No
NSF Registered H1

12
0000000
000000
32
__
20W
175 @ 100° F
1 gal.
Jug
0° to 400°
Clear
No
NSF Registered H1

4
0000000
000000

Vegetable Base Oil

32/46
1
20
175 @ 100° F
1 gal.
Jug
40° to 125°
Yellow
No
NSF Registered H1

6
00000000
000000