Penetrating Lubricants
Cut through dirt, grease, and rust, loosen stuck fasteners, and protect tools and equipment with these thin, multipurpose lubricants.
Spray bottles and some lubricants cannot be sold to the listed regions due to regulatory limits on VOCs (volatile organic compounds).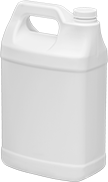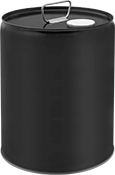 CRC 3-36 cleans, lubricates, and displaces moisture. It forms a clear, thin film that protects against wear and corrosion.
Size
Type

Temp.




Range,

°F

Cannot Be
Sold To
Each

Pkg.




Qty.

Pkg.

5 oz.
Aerosol Can
-50° to 250°
Canada
0000000
00000
12
00000000
000000
11 oz.
Aerosol Can
-50° to 250°
Canada
0000000
0000
12
00000000
000000
1 gal.
Jug
-50° to 250°
Canada
0000000
00000
4
00000000
000000
5 gal.
Drum
-50° to 250°
Canada
0000000
000000
__
000000
00
Penetrating Lubricants for Electrical Applications

Protect electrical components—these lubricants insulate and block moisture, preventing electrical malfunctions. They cut through dirt, grease, and rust to clean connections and relays, leaving behind a thin film for long-lasting protection.
Dielectric strength measures the maximum voltage a lubricant can withstand without losing its insulating properties. The higher the dielectric strength, the better its quality as an insulator.
These lubricants cannot be sold outside of the United States due to product labeling requirements.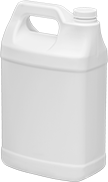 These lubricants go on wet for easy application. Once dry, they form a nonstick film that won't attract dust. Use them for general purpose lubricating in most applications.
Lubricants with oil are thin and won't stain.
CRC 3-36 Ultra Lite dries out electronic components and dries to form a water-repellent seal.
Lubricants that cannot be sold outside the United States are restricted by product labeling requirements.