Penetrating Lubricants for Chain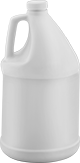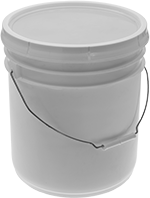 For use with roller chain and other moving metal parts, these thin lubricants cut through dirt, grease, and rust, withstand heavy loads, and resist wear.
Lubricants with graphite can handle high temperatures. Lubricants with moly (molybdenum disulfide) withstand high loads and have excellent wear resistance. Lubricants with PTFE provide long-lasting lubrication. Lubricants with water can be applied at temperatures up to 450° F.
Lubricants with boron nitride penetrate into roller chain links and pins while wet—below 120° F it acts as a dry lubricant that won't attract dust or dirt; above 120° F it acts as a wet lubricant.
Lubricants that cannot be sold to California exceed local regulatory limits on VOC (volatile organic compounds).
Each
Size
Type
Additive
Minimum


Temperature,

°F

Maximum


Temperature,

°F

Cannot Be
Sold To
Each

DuPont®

Chain-Saver

Wax-Based

Lubricant

14 oz.
Aerosol Can
Boron Nitride, Moly
-30°
300°
__
00000000
000000

Lubricants

11 oz.
Aerosol Can
PTFE
0°
120°
__
0000000
0000
12 oz.
Aerosol Can
Moly
-20°
300°
CA
000000
0000
1 gal.
Jug
__
-10°
260°
CA
0000000
00000
1 gal.
Pail
Graphite, Water
212°
450°
__
000000
00000
5 gal.
Pail
__
-10°
260°
CA
0000000
000000
5 gal.
Pail
Graphite, Water
212°
450°
__
000000
000000
Package
Size
Type
Additive
Minimum


Temperature,

°F

Maximum


Temperature,

°F

Cannot Be
Sold To

Pkg.




Qty.

Pkg.

DuPont®

Chain-Saver

Wax-Based

Lubricant

14 oz.
Aerosol Can
Boron Nitride, Moly
-30°
300°
__
6
00000000
000000

Lubricants

11 oz.
Aerosol Can
PTFE
0°
120°
__
6
0000000
00000
12 oz.
Aerosol Can
Moly
-20°
300°
CA
12
00000000
00000
1 gal.
Jug
__
-10°
260°
CA
4
00000000
000000
1 gal.
Pail
Graphite, Water
212°
450°
__
4
00000000
000000