Penetrating Lubricants
Cut through dirt, grease, and rust, loosen stuck fasteners, and protect tools and equipment with these thin, multipurpose lubricants.
Lubricants with ceramic-reinforced PTFE dissipate heat.
Spray bottles and some lubricants cannot be sold to the listed regions due to regulatory limits on VOCs (volatile organic compounds).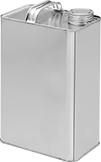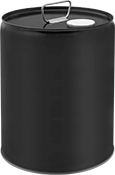 LPS No. 2 Industrial Strength leaves an oily film for long-lasting lubrication with up to a year of corrosion resistance.
Each
Size
Type

Temp.




Range,

°F

Specifications Met
Cannot Be
Sold To
Each

LPS

No.

2 Industrial Strength

11 oz.
Aerosol Can
-50° to 300°
MIL-C-16173 Grade 3 Class I/MIL-C-81309 Type III
Canada
0000000
000000
20 oz.
Spray Bottle
-50° to 300°
MIL-C-16173 Grade 3 Class I/MIL-C-81309 Type III
Canada
0000000
00000
1 gal.
Can
-50° to 300°
MIL-C-16173 Grade 3 Class I/MIL-C-81309 Type III
Canada
0000000
00000
5 gal.
Drum
-50° to 300°
MIL-C-16173 Grade 3 Class I/MIL-C-81309 Type III
Canada
0000000
000000
Package
Size
Type

Temp.




Range,

°F

Specifications Met
Cannot Be
Sold To

Pkg.




Qty.

Pkg.

LPS

No.

2 Industrial Strength

11 oz.
Aerosol Can
-50° to 300°
MIL-C-16173 Grade 3 Class I/MIL-C-81309 Type III
Canada
12
00000000
0000000
20 oz.
Spray Bottle
-50° to 300°
MIL-C-16173 Grade 3 Class I/MIL-C-81309 Type III
Canada
12
00000000
000000
1 gal.
Can
-50° to 300°
MIL-C-16173 Grade 3 Class I/MIL-C-81309 Type III
Canada
4
00000000
000000