DFARS (Defense Acquisition Regulations Supplement)

DFARS

(Defense

Acquisition
Regulations

Supplement)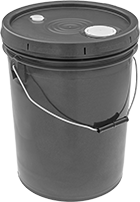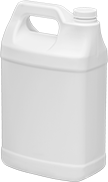 Use this oil where zinc compatibility or environmental issues are a concern. Phosphorus additives replace zinc to give it the wear-resistance hydraulic pumps and equipment need, even in high-pressure systems.
Viscosity is the thickness of an oil. The higher the grade, the thicker the oil, and the less it flows.
Each
ISO
AGMA
SAE
SSU

Size,




gal.

Type
Additive

Temp.




Range,

°F

Color
With
Detergent
Each

Lubriplate Syn Lube

46—

Synthetic Base Oil

46
1
20
220 @ 100° F
1
Jug
Phosphorus
-45° to 180°
Yellow
No
0000000
000000
46
1
20
220 @ 100° F
5
Pail
Phosphorus
-45° to 180°
Yellow
No
0000000
000000
Package
ISO
AGMA
SAE
SSU

Size,




gal.

Type
Additive

Temp.




Range,

°F

Color
With
Detergent

Pkg.




Qty.

Pkg.

Lubriplate Syn Lube

46—

Synthetic Base Oil

46
1
20
220 @ 100° F
1
Jug
Phosphorus
-45° to 180°
Yellow
No
4
0000000
0000000