Paper Floor Protectors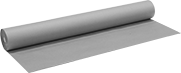 Similar to heavy kraft paper, this temporary floor protector offers moisture resistance. Keep in place with masking tape.
Wd.

Lg.

Thick.,


mil
Color
Each

For Use With Carpets and Floors

35"
166'
8
Beige
0000000
000000
Reinforced Paper Rolls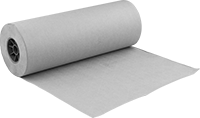 Two sheets of paper are layered and reinforced with fiberglass for strength and durability. Use it to wrap and protect heavy items.
Note: One mil equals 0.001".
Masking Paper for Spray Booths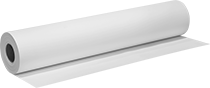 Protect your floor from paint overspray and spills with this absorbent paper. Meets ASTM D4433 for flame resistance.