Printer Paper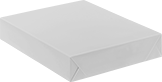 White

Blue

Bright Green

Bright Red

Gold

Green


Orange

Pink

Red

Yellow

Gray

Ivory
Stock your printers with paper in a variety of sizes, weights, and colors.
A sturdy cardstock, the 65-lb. paper is good for printing postcards and document covers.
Often used for mailers, the 67-lb. paper is a lightweight, flexible cardstock.
90- and 110-lb. paper is an extra-heavy cardstock that's designed to stand up to frequent handling, such as dividers and menus. The 110-lb. paper is more durable than the 90-lb. paper.
Paper


Weight,

lbs.

Wd.

Lg.

Pattern
Number
of Sheets
Choose a Color
Each

Letter

65
8

1/2

"
11"
Blank
250
0000000
000000
67
8

1/2

"
11"
Blank
250
00000000
00000
90
8

1/2

"
11"
Blank
250
00000000
00000
110
8

1/2

"
11"
Blank
250
00000000
00000
Paperboard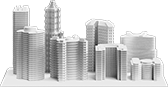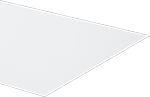 White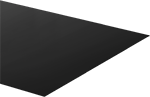 Black
Also known as mat board and museum board, this paperboard is often used to mount pictures or build architectural models and prototypes. Made of 100% cotton, it's stronger than traditional cardstock and won't fray when it's cut.
This paperboard meets Library of Congress archival standards for mounting artwork and other documents. It's free of acid and lignin, chemicals that can damage paper and textiles. Plus, it's made with fade-resistant pigment to prevent it from lightening or yellowing over time.
1-ply paperboard is about as thick as a business card. It cuts more easily than 4-ply paperboard, so is a better choice for model-making projects or light duty mounting.
4-ply paperboard is about as thick as a penny. Stronger and more durable than 1-ply paperboard, it's suitable for mounting artwork, photographs, and other documents for a long time. Due to its thickness, cutting 4-ply paperboard may require several passes with a utility knife or paper cutter.
For technical drawings and 3-D models, click on a part number.
Paper
Construction

Wd.

Lg.

Thick.

Paper
Composition
Pattern
Number
of Sheets
Specifications Met
Each

White

1 Ply
32"
40"
0.013"
Cotton
Blank
1
Library of Congress Archival Standards
0000000
00000
4 Ply
32"
40"
0.061"
Cotton
Blank
1
Library of Congress Archival Standards
0000000
00000

Black

4 Ply
32"
40"
0.061"
Cotton
Blank
1
Library of Congress Archival Standards
0000000
00000