Fiber-Optic

Cable

Cleaner/Gel

Removers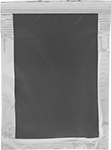 Clean dirt, grease, oil, tar, and wax from fiber-optic cables before splicing them together. After wiping them on, these removers evaporate quickly and don't leave residue, so there's no need to rinse the cables off and their optical clarity won't change. If you're in a rush, wipe them dry with a lint-free cloth.
Container
Type

Lg.

Wd.

Composition
Harshness
For Removing
Cannot Be
Sold To

Pkg.




Qty.

Pkg.

Wipe

Packet
11"
8"
Solvent Based
Moderate
Dirt, Grease/Oil, Tar, Wax
Canada
12
0000000
000000
Wipes for Oils and Solvents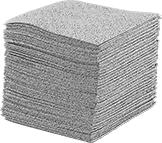 Soak up oils and solvents with these 100% polypropylene wipes.
Container
Type

Lg.

Wd.

Roll Type
Wipes per
Container
Color
Features
Each

Pkg.




Qty.

Pkg.

Bag
12

1/2

"
12"
__
66
Blue
Low Linting
0000000
000000
8
0000000
0000000
Pop-Up Box
17"
9"
__
100
Blue
Low Linting
0000000
00000
5
00000000
000000
Pop-Up Box
17"
12"
__
180
Blue
Low Linting
0000000
00000
__
000000
00
Roll
12"
9

1/2

"
Perforated
717
Blue
Low Linting
0000000
000000
__
000000
00