Food Industry Air Tool Oil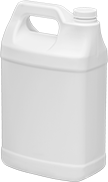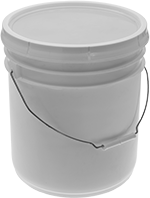 For air-powered tools in food-processing and preparation areas, this oil prevents corrosion and has wear-resistant and extreme-pressure properties. It absorbs water to reduce condensation and prevent buildup.
Viscosity is the thickness of an oil. The higher the grade, the thicker the oil, and the less it flows.
Oil that is NSF registered H1 and oil that meets FDA 21 CFR 178.3570 are rated for incidental contact with food.
Vegetable oil is slicker than mineral oil but also breaks down more quickly.
Each
ISO
SAE
SSU
Size
Type

Temp.




Range,

°F

Color
With
Detergent
Specifications Met
Each

Vegetable Base Oil

22
8
22 @ 100° F
1 gal.
Jug
-35° to 250°
Yellow
No
FDA Compliant 21 CFR 178.3570, NSF Registered H1
000000
000000
22
8
110 @ 100° F
5 gal.
Pail
-40° to 420°
Clear
No
FDA Compliant 21 CFR 178.3570, NSF Registered H1
00000000
000000
Package
ISO
SAE
SSU
Size
Type

Temp.




Range,

°F

Color
With
Detergent
Specifications Met

Pkg.




Qty.

Pkg.

Vegetable Base Oil

22
8
22 @ 100° F
1 gal.
Jug
-35° to 250°
Yellow
No
FDA Compliant 21 CFR 178.3570, NSF Registered H1
4
0000000
0000000