Penetrating Lubricants
Cut through dirt, grease, and rust, loosen stuck fasteners, and protect tools and equipment with these thin, multipurpose lubricants.
Lubricants cannot be sold to the listed regions due to import regulations, product labeling requirements, or regulatory limits on VOCs (volatile organic compounds).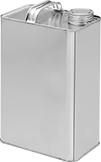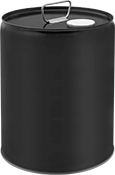 LPS No. 2 Industrial Strength leaves an oily film for long-lasting lubrication with up to a year of corrosion resistance.
Each
Size
Net
Weight
Type

Temp.




Range,

°F

Specifications Met
Cannot Be
Sold To
Each

LPS

No.

2 Industrial Strength

__
11 oz.
Aerosol Can
-50° to 300°
MIL-C-16173 Grade 3 Class I
Canada
0000000
000000
20 fl. oz.
__
Spray Bottle
-50° to 300°
MIL-C-16173 Grade 3 Class I
Canada
0000000
00000
1 gal.
__
Can
-50° to 300°
MIL-C-16173 Grade 3 Class I
Canada
0000000
00000
5 gal.
__
Drum
-50° to 300°
MIL-C-16173 Grade 3 Class I
Canada
0000000
000000
Package
Size
Net
Weight
Type

Temp.




Range,

°F

Specifications Met
Cannot Be
Sold To

Pkg.




Qty.

Pkg.

LPS

No.

2 Industrial Strength

__
11 oz.
Aerosol Can
-50° to 300°
MIL-C-16173 Grade 3 Class I
Canada
12
00000000
0000000
20 fl. oz.
__
Spray Bottle
-50° to 300°
MIL-C-16173 Grade 3 Class I
Canada
12
00000000
000000
1 gal.
__
Can
-50° to 300°
MIL-C-16173 Grade 3 Class I
Canada
4
00000000
000000