Oil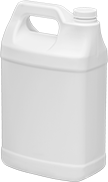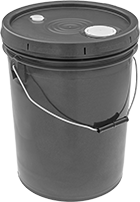 Resistant to oxidation and heat, use this oil to lubricate a variety of machine tools and equipment. It's also known as turbine oil.
Viscosity is the thickness of an oil. The higher the grade, the thicker the oil, and the less it flows.
Mineral oil is derived from petroleum and is more economical than synthetic oil. Synthetic oil lasts longer than mineral oil and withstands a wider range of temperatures.
Each
ISO
AGMA
SAE
SSU
Size
Type

Temp.




Range,

°F

Color
With
Detergent
Each

Mobil DTE Extra

Heavy—

Mineral Base Oil

150
4
40
840 @ 100° F
1 gal.
Jug
15° to 150°
Amber
No
0000000
000000
150
4
40
840 @ 100° F
5 gal.
Pail
15° to 150°
Amber
No
0000000
000000
Package
ISO
AGMA
SAE
SSU
Size
Type

Temp.




Range,

°F

Color
With
Detergent

Pkg.




Qty.

Pkg.

Mobil DTE Extra

Heavy—

Mineral Base Oil

150
4
40
840 @ 100° F
1 gal.
Jug
15° to 150°
Amber
No
6
00000000
0000000