Food Industry
Mold-Release

Lubricants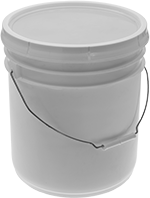 Use these lubricants for molding and casting parts that don't need to be painted in food-processing and preparation areas, or when molding parts that will be used around food. Apply them to molds before casting so you can easily remove cast parts and prevent sticking, stretching, and tearing.
All DuPont Molykote lubricants can also be used as a multipurpose lubricant to keep food-processing equipment from sticking. Use Molykote 7 Release Compound with plastic and rubber. It resists drying and oxidation.
Lubricants that are FDA 21 Compliant CFR 175.300 and/or meet NSF ANSI 51 can have direct contact with food. Lubricants that meet NSF/ANSI 61 are certified for use with components that come into contact with drinking water.
Size
Type

Temp.




Range,

°F

Specifications Met
Compatible With
Each

Pkg.




Qty.

Pkg.

DuPont Molykote 7 Release Compound

5.3 fl. oz.
Tube
-40° to 400°
FDA Compliant 21 CFR 175.300, NSF/ANSI 61, NSF/ANSI 51
Plastic, Rubber
0000000
000000
12
00000000
0000000
1 gal.
Pail
-40° to 400°
FDA Compliant 21 CFR 175.300, NSF/ANSI 61, NSF/ANSI 51
Plastic, Rubber
0000000
000000
__
000000
00