RoHS (Restriction of Hazardous Substances)

RoHS

(Restriction

of
Hazardous

Substances)
REACH (Registration, Evaluation, Authorization and Restriction of Chemicals)

REACH

(Registration,




Evaluation,

Authorization
and Restriction of

Chemicals)
DFARS (Defense Acquisition Regulations Supplement)

DFARS

(Defense

Acquisition

Regulations

Supplement)
Foam Peanuts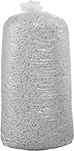 Peanuts loosely fill the space around items of any shape to prevent movement and reduce impact during shipment. They quickly break down in water without leaving a toxic residue.
Container


Size,

cu.

ft.

Material
Clarity
Color
Each
7
Starch-Based Foam
Opaque
White
00000000
000000
Foam Peanut Dispensers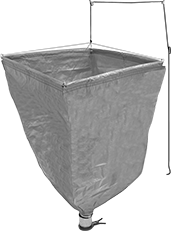 Guide peanuts into a shipping container. A valve controls the flow.
Cap.,




cu.




ft.

Wd.

Ht.

Mounting
Location

Min.


Ceiling


Ht.,

ft.

Mounting
Fasteners
Included
Includes
Each
30
40"
69"
Ceiling
10
No
Bag with Frame, Pulleys, Rope, Valve, 6" ID × 1 ft. Lg. Flexible Tube
00000000
0000000