Clamping Action

Clamping Action
DFARS (Defense Acquisition Regulations Supplement)

DFARS

(Defense

Acquisition

Regulations

Supplement)
Heavy Duty Chain Clamps for Pipe Joining and Welding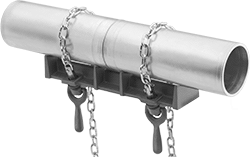 Straight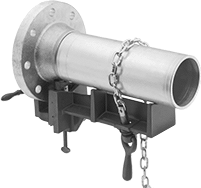 Flange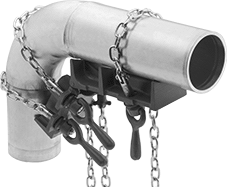 Adjustable
The open clamp design permits welding around almost the entire pipe circumference. Secure components with chains and tighten the handles.
Aluminum clamps are lighter in weight than iron clamps. Iron clamps are more durable than aluminum.
Straight clamps are for use with two lengths of straight pipe and with reducers. Flange clamp is for flanges and straight pipe. Adjustable clamp is for use with straight pipe, elbows, tees, reducers, and risers. It pivots on a hinge to hold components at any angle from 90° to 180°.