Warning: Products have one, but not necessarily all, of the selected characteristics.
Container Material

Container Material
Container Size

Container Size
Primary Chemical

Primary Chemical
DFARS (Defense Acquisition Regulations Supplement)

DFARS

(Defense

Acquisition

Regulations

Supplement)
RoHS (Restriction of Hazardous Substances)

RoHS

(Restriction

of
Hazardous

Substances)
Smoothing and Polishing Solvents for
3D-Printed

Plastics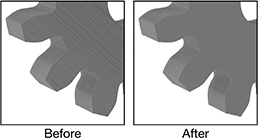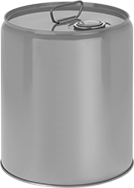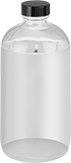 Remove ridges from 3D-printed plastic pieces and give them a polished finish. Dip your piece in solvents for less than a minute, or use them in vapor smoothing systems. Unlike alternatives such as isopropyl alcohol and acetone, these solvents are non-flammable. Compared to grinding, sanding, and buffing, these solvents produce a smoother part with less time and effort.
Size
Type
Material
Form
For
Use
On
Mixing
Required
Each
1 gal.
Pail
Stainless Steel
Liquid
ABS Plastic, Polycarbonate Plastic, Polyethylene Plastic, Polypropylene Plastic
No
0000000
0000000
5 gal.
Pail
Stainless Steel
Liquid
ABS Plastic, Polycarbonate Plastic, Polyethylene Plastic, Polypropylene Plastic
No
0000000
000000
16 fl. oz.
Bottle
Glass
Liquid
ABS Plastic, Polycarbonate Plastic, Polyethylene Plastic, Polypropylene Plastic
No
0000000
00000