Clean Room Swabs

H
Not only are these swabs adhesive and lint free, they also have the best solvent-holding ability of any swab.
Polyester swabs won't scratch surfaces. Those with isopropyl alcohol have cleaning solution right in the handle—no need for chemicals in your clean room. Simply squeeze the handle to break the seal and moisten the tip of the swab. When wet, these swabs are safe to use on static-sensitive surfaces. Use them to clean small and hard-to-reach devices.
Clean Room Sanitizers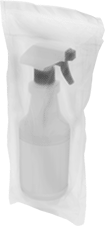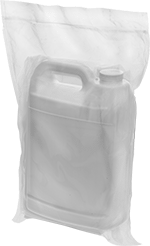 These sanitizers are made from sterile denatured ethanol and can be used in clean rooms. The containers come double bagged. They cannot be sold outside the United States due to product registration requirements.
Type
Size
Composition
Harshness
For
Use
On
For
Removing
Environmental
Rating
Cannot
Be
Sold To
Each

Liquid

Spray Bottle
16 fl. oz.
Solvent Based
Harsh
Aluminum, Brass, Bronze, Ceramic, Chrome, Copper, Galvanized Steel, Glass, Linoleum, Painted Surfaces, Plastic, Porcelain, Stainless Steel, Steel, Vinyl, Waxed Floors
Bacteria, Viruses
Fed. Std. Class 100, ISO Class 5
Outside United States
0000000
000000
Jug
1 gal.
Solvent Based
Harsh
Aluminum, Brass, Bronze, Ceramic, Chrome, Copper, Galvanized Steel, Glass, Linoleum, Painted Surfaces, Plastic, Porcelain, Stainless Steel, Steel, Vinyl, Waxed Floors
Bacteria, Viruses
Fed. Std. Class 100, ISO Class 5
Outside United States
0000000
000000