Parts and Accessories for Cycles
Keep cycles up and running with repair parts or add accessories like a horn or basket.
Also Available: Accessories and parts not listed. Please ask for 2701T888 and specify manufacturer part number.
Cabinets have a hinged lid that can be locked with a padlock.
Cycles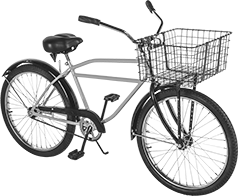 A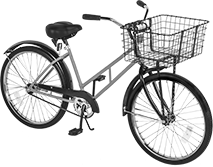 B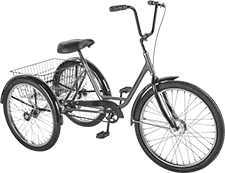 C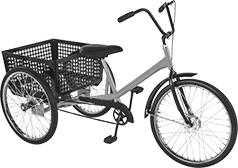 D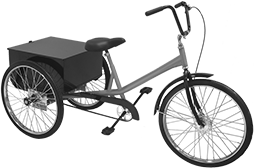 E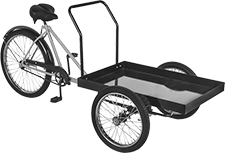 F
Quickly take a small load with you on these single-speed cycles.
Step-through bicycles and tricycles don't have a cross bar so they're easier to mount than cross-bar bicycles.
Tricycles have three wheels for more stability than bicycles.
Style E have a hinged lid on the cabinet.
Pneumatic wheels are quiet and shock absorbing. Flat-free wheels are solid yet provide a cushioned ride.