Forming Blocks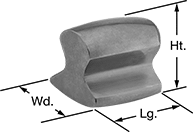 A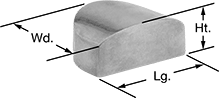 B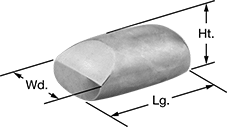 C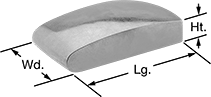 D
Place on the back side of your workpiece to act as a support when you strike it. Also known as dolly blocks.
Forming Spoons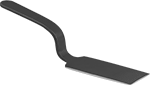 A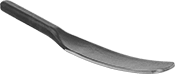 B
Place against the face of your workpiece and strike with a hammer. The blow will transfer to the workpiece without damaging the finish. Also known as dinging spoons, these tools are often used to smooth ridges and dings in sheet metal.
Style B have large, slightly curved faces for efficient finishing and shaping of sheet metal edges.