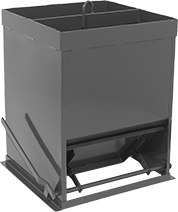 A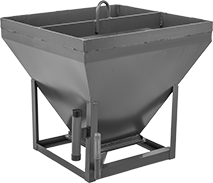 B
Hoist these hoppers to move them to your work locations, then open the trapdoor on the bottom to empty.
Style A hoppers have a handle on each side of the trap door. Style B hoppers have one handle for the trapdoor and a shutoff to stop the discharge flow between loads.
Note: Not recommended for fine material such as sand or powder.