Pinch Clamp Pliers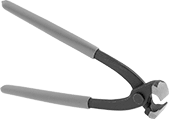 Straight Jaw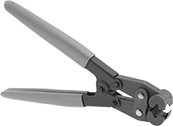 Straight and Side Jaw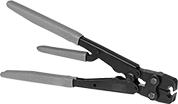 Straight Jaw with Center Handle
Crimp pinch clamps closed on hose and tube. Also known as pinch clamp pincers.
Straight jaw pliers must be used perpendicular to the hose.
Straight and side jaw pliers are good for tight spaces because you can use them parallel or perpendicular to the hose.
Pliers with a center handle have an added handle that reduces the fully open grip span. They also have a higher closing force than the other pliers, so they require less strength to crimp pinch clamps closed. You can use them with double pinch clamps.