Garter Springs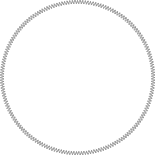 Connected Spring Ends
With ends that are connected to form a circle, these garter springs exert strong radial (towards the center) forces from all directions to maintain pressure on shafts or in seals. They stand up to changes in pressure, volume, and viscosity, and are often used in washing-machine, oil, and shaft seals. All meet ASTM standards for material composition and strength.
Hard drawn steel garter springs are best for dry environments, since moisture will cause them to rust.
302 stainless steel garter springs resist corrosion in wet environments. They can handle changes in temperature better than those that are made of hard drawn steel.
For technical drawings and 3-D models, click on a part number.
OD
ID
ID @
Working
Load
Circumference
Circumference
@ Working
Load
Thickness
Wire
Diameter
Working


Load,




lbs.

Specifications
Met
Each

Hard Drawn Steel

0.591"
0.491"
0.652"
1.571"
1.866"
0.05"
0.009"
5
ASTM A227
0000000
00000
0.62"
0.496"
0.67"
1.593"
1.906"
0.062"
0.011"
4
ASTM A227
0000000
0000
0.828"
0.672"
0.907"
2.143"
2.756"
0.078"
0.01"
4.5
ASTM A227
0000000
0000
0.906"
0.782"
0.966"
2.488"
2.655"
0.062"
0.01"
4
ASTM A227
0000000
0000
0.916"
0.816"
1.035"
2.592"
2.881"
0.05"
0.009"
5.25
ASTM A227
0000000
0000
1.044"
0.884"
1.043"
2.827"
3.302"
0.08"
0.016"
22
ASTM A227
0000000
0000
1.226"
1.102"
1.242"
3.506"
3.836"
0.062"
0.014"
17
ASTM A227
0000000
0000
1.226"
1.102"
1.371"
3.5"
3.687"
0.062"
0.012"
6.15
ASTM A227
0000000
0000
1.256"
1.1"
1.303"
3.5"
3.687"
0.078"
0.014"
12.22
ASTM A227
0000000
0000
1.263"
1.163"
1.433"
3.698"
3.958"
0.05"
0.01"
5.5
ASTM A227
0000000
0000
1.286"
1.098"
1.41"
3.5"
3.687"
0.094"
0.016"
10.64
ASTM A227
0000000
0000
1.288"
1.1"
1.485"
3.5"
3.687"
0.094"
0.014"
8.14
ASTM A227
0000000
0000
1.29"
1.13"
1.526"
3.585"
3.989"
0.08"
0.011"
4.5
ASTM A227
0000000
0000
1.314"
1.096"
1.448"
3.5"
3.687"
0.109"
0.018"
11.28
ASTM A227
0000000
0000
1.316"
1.098"
1.482"
3.5"
3.687"
0.109"
0.016"
8.77
ASTM A227
0000000
0000
1.529"
1.341"
1.81"
4.254"
5.049"
0.094"
0.013"
7
ASTM A227
0000000
0000
1.672"
1.548"
1.996"
4.898"
5.316"
0.062"
0.011"
6.75
ASTM A227
0000000
0000
1.701"
1.601"
1.936"
5.063"
5.375"
0.05"
0.01"
6.17
ASTM A227
0000000
0000
1.731"
1.575"
2.126"
4.986"
5.397"
0.078"
0.012"
6.75
ASTM A227
0000000
0000
1.845"
1.657"
2.237"
5.25"
5.791"
0.094"
0.014"
9.98
ASTM A227
0000000
0000
1.887"
1.727"
2.18"
5.47"
6.007"
0.08"
0.014"
12
ASTM A227
0000000
0000
2.34"
2.216"
2.798"
7"
7.187"
0.062"
0.012"
5.07
ASTM A227
0000000
0000
2.342"
2.218"
2.812"
7"
7.187"
0.062"
0.01"
2.88
ASTM A227
0000000
0000
2.4"
2.212"
2.909"
7"
7.187"
0.094"
0.016"
9.43
ASTM A227
0000000
0000
2.415"
2.255"
2.846"
7.131"
7.431"
0.08"
0.015"
9.1
ASTM A227
0000000
0000
2.418"
2.318"
2.761"
7.314"
7.687"
0.05"
0.01"
6.7
ASTM A227
0000000
0000
2.454"
2.204"
2.818"
7"
7.187"
0.125"
0.02"
18.17
ASTM A227
0000000
0000
2.579"
2.204"
2.975"
7"
7.187"
0.1875"
0.024"
12.58
ASTM A227
0000000
0000
2.648"
2.524"
2.94"
7.968"
8.281"
0.062"
0.012"
9.87
ASTM A227
0000000
0000
2.704"
2.204"
2.975"
7"
7.187"
0.25"
0.024"
11.36
ASTM A227
0000000
0000
2.73"
2.574"
3.282"
8.13"
8.567"
0.078"
0.014"
9.5
ASTM A227
0000000
0000
3.094"
2.906"
3.427"
9.186"
9.723"
0.094"
0.018"
21
ASTM A227
0000000
0000
3.178"
2.928"
3.4"
9.277"
9.507"
0.125"
0.025"
29.44
ASTM A227
0000000
0000
3.738"
3.55"
4.18"
11.209"
11.69"
0.094"
0.018"
20.1
ASTM A227
0000000
0000
3.914"
3.754"
4.351"
11.847"
12.255"
0.08"
0.017"
16.32
ASTM A227
0000000
0000
8.502"
8.252"
11.048"
26"
26.187"
0.125"
0.02"
15.11
ASTM A227
0000000
0000
9.52"
9.332"
10.485"
29.377"
29.98"
0.094"
0.019"
26
ASTM A227
0000000
0000

302 Stainless Steel

0.365"
0.241"
0.325"
0.782"
1.03"
0.062"
0.008"
2.5
ASTM A313
0000000
0000
0.487"
0.331"
0.447"
1.071"
1.414"
0.078"
0.01"
3.25
ASTM A313
0000000
0000
0.634"
0.534"
0.641"
1.706"
1.929"
0.05"
0.009"
5.5
ASTM A313
0000000
0000
0.65"
0.526"
0.694"
1.684"
1.979"
0.062"
0.01"
5.5
ASTM A313
0000000
0000
0.837"
0.681"
0.919"
2.174"
2.56"
0.078"
0.011"
4.5
ASTM A313
0000000
0000
0.885"
0.785"
1.006"
2.494"
2.853"
0.05"
0.009"
4.75
ASTM A313
0000000
0000
0.908"
0.784"
1.058"
2.494"
2.915"
0.062"
0.011"
4.8
ASTM A313
0000000
0000
1.175"
1.019"
1.358"
3.242"
3.541"
0.078"
0.013"
7
ASTM A313
0000000
0000
1.256"
1.1"
1.268"
3.5"
3.687"
0.078"
0.014"
12.22
ASTM A313
0000000
0000
1.258"
1.102"
1.395"
3.5"
3.687"
0.078"
0.012"
7.43
ASTM A313
0000000
0000
1.314"
1.096"
1.435"
3.5"
3.687"
0.109"
0.018"
11.28
ASTM A313
0000000
0000
1.316"
1.098"
1.482"
3.5"
3.687"
0.109"
0.016"
8.77
ASTM A313
0000000
0000
1.657"
1.557"
1.821"
4.926"
5.237"
0.05"
0.011"
6.75
ASTM A313
0000000
0000
1.706"
1.55"
1.897"
4.917"
5.356"
0.078"
0.015"
12
ASTM A313
0000000
0000
1.827"
1.703"
2.106"
5.388"
5.765"
0.062"
0.012"
7
ASTM A313
0000000
0000
2.305"
2.205"
2.56"
6.959"
7.273"
0.05"
0.01"
6.5
ASTM A313
0000000
0000
2.323"
2.199"
2.679"
6.946"
7.402"
0.062"
0.012"
7.84
ASTM A313
0000000
0000
2.341"
2.217"
2.953"
7"
7.187"
0.062"
0.011"
3.64
ASTM A313
0000000
0000
2.342"
2.218"
2.994"
7"
7.187"
0.062"
0.01"
2.88
ASTM A313
0000000
0000
2.4"
2.212"
2.876"
7"
7.187"
0.094"
0.016"
9.43
ASTM A313
0000000
0000
2.454"
2.204"
2.768"
7"
7.187"
0.125"
0.02"
18.17
ASTM A313
0000000
0000
2.724"
2.6"
3.067"
8.209"
8.677"
0.062"
0.013"
9.5
ASTM A313
0000000
0000
2.908"
2.752"
3.446"
8.69"
9.145"
0.078"
0.014"
9.5
ASTM A313
0000000
0000
3.144"
3.02"
3.519"
9.528"
10.063"
0.062"
0.013"
10.5
ASTM A313
0000000
0000
3.533"
3.409"
3.828"
10.747"
11.479"
0.062"
0.012"
12
ASTM A313
0000000
0000
4.187"
4.063"
4.388"
12.811"
13.305"
0.062"
0.015"
15
ASTM A313
0000000
0000
4.244"
4.056"
5.103"
12.796"
13.418"
0.094"
0.017"
13
ASTM A313
0000000
0000
4.658"
4.44"
5.994"
14"
14.187"
0.109"
0.016"
7.71
ASTM A313
0000000
0000
4.682"
4.432"
5.776"
14"
14.187"
0.125"
0.02"
16.08
ASTM A313
0000000
0000
5.23"
5.042"
6.132"
15.896"
16.556"
0.094"
0.018"
15.5
ASTM A313
0000000
0000
5.282"
5.032"
6.789"
15.871"
16.619"
0.125"
0.02"
15.5
ASTM A313
0000000
0000
5.439"
5.279"
6.227"
16.635"
17.255"
0.08"
0.016"
14
ASTM A313
0000000
0000
6.468"
6.218"
8.394"
19.597"
20.172"
0.125"
0.02"
12.25
ASTM A313
0000000
0000
6.743"
6.555"
7.644"
20.65"
21.309"
0.094"
0.018"
19.25
ASTM A313
0000000
0000
7.125"
6.875"
8.192"
21.675"
22.246"
0.125"
0.024"
27.25
ASTM A313
0000000
0000
8.502"
8.252"
10.93"
26"
26.187"
0.125"
0.02"
15.11
ASTM A313
0000000
0000
8.752"
8.252"
11.14"
26"
26.187"
0.25"
0.024"
11.09
ASTM A313
0000000
00000