Coffee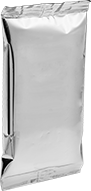 Packet

Pod
Coffee comes portioned for consistent flavor with every brew.
Premium coffee is roasted in small batches to ensure the highest quality.
Packets that make 12 cups brew a full pot of coffee for drip-style coffee makers.
Packets that make 50 cups have coarsely ground coffee for use in percolator-style coffee makers. Use two packets for 100-cup percolators.
Use pods in K-cup style single-cup brewers.
Import regulations restrict sales to Canada.
For Coffee
Maker Type
Coffee Type
Cups per
Container
Roast
Cannot Be
Sold To

Pkg.




Qty.

Pkg.

Packet

Drip
Caffeinated
12
Medium
Canada
42
000000
000000
Drip
Decaffeinated
12
Medium
Canada
42
000000
00000
Drip
Premium Caffeinated
12
Medium
Canada
30
0000000
00000
Percolator
Premium Caffeinated
50
Medium
Canada
1
0000000
0000

Pod

Single Cup
Caffeinated
1
Light
Canada
24
0000000
00000
Single Cup
Premium Caffeinated
1
Medium
Canada
60
0000000
00000