Milling,

Drilling,

and Turning Coolants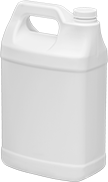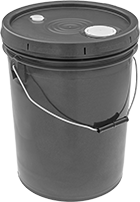 Dissipate heat and prevent corrosion with these coolants that stand up to long machining cycles when milling and turning. They are chlorine free for use where chlorine waste disposal is a concern.
Use water-based coolants at full strength and apply by hand. They're sulfur free, and they won't leave an oily residue. Do not use with magnesium.
Size
Type
Compatible With
Each

Pkg.




Qty.

Pkg.

Water Based

4 fl. oz.
Squeeze Bottle
Aluminum, Brass, Carbide, Cast Iron, Copper, Stainless Steel, Steel, Titanium
00000000
00000
24
000000000
0000000
16 fl. oz.
Squeeze Bottle
Aluminum, Brass, Carbide, Cast Iron, Copper, Stainless Steel, Steel, Titanium
00000000
00000
12
000000000
000000
1 gal.
Jug
Aluminum, Brass, Carbide, Cast Iron, Copper, Stainless Steel, Steel, Titanium
00000000
00000
4
000000000
000000
5 gal.
Pail
Aluminum, Brass, Carbide, Cast Iron, Copper, Stainless Steel, Steel, Titanium
00000000
000000
__
000000
00