Animal Predator Decoys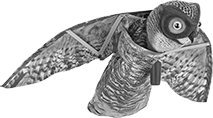 Owl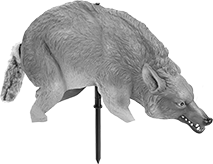 Coyote
With realistic markings and wings or a tail that move in the wind, these lifelike 3D decoys will scare away birds and other small pests from your open outdoor spaces. To maximize their effectiveness, move the decoys every once in a while so pests don't become used to them.
Owl decoys come in an accurate hunting pose. They cover up to 6,000 sq. ft. spaces.
Coyote decoys are also good for scaring away geese. They cover up to 43,600 sq. ft. (slightly over 1 acre) spaces.