Defoamers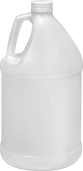 Control and prevent foam in wastewater systems to improve equipment efficiency and reduce energy costs. These defoamers can also be used in pressure washers and powered floor cleaners. Use with cold water only.
Type

Size,




gal.

Composition
Harshness
For
Removing
Primary Chemical
Each

Liquid Concentrate

Jug
1
Water Based
Mild
Foam
Silicone Dioxide (<1%)
0000000
000000
Machine Tool Coolant
Anti-Foaming

Liquids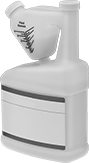 Add these liquids to your machine-tool reservoir to reduce foam in coolant systems and keep them running smoothly.
Type

Size,




fl.

oz.

Composition
Harshness
For
Use On
For
Removing

1-3

4-Up

Liquid

Jug
64
Solvent Based
Mild
Coolant
Foam
000000
000000
000000