Dishwashing Detergents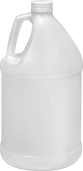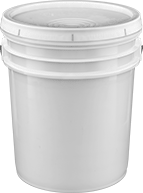 Cut through stuck-on food and grease for spotless dishes, glasses, and silverware.
Detergents for manual dishwashing are gentle on skin.
Detergents for automatic dishwashing are highly concentrated, so you don't need much to wash each load. Powder detergents come in single-use packets.
With no added dyes or fragrances, unscented detergents are hypoallergenic.
Detergents that are NSF registered A1 meet safety standards for cleaners used in food-processing areas.
Detergents that meet the EPA Safer Choice Standard help you comply with LEED requirements for using sustainable products in your building.
USDA certified detergents are made with plant-based and pH-balanced ingredients.
Type
Size
Net
Weight
Composition
Harshness
Scent
Specifications
Met
Certification
Each

Pkg.




Qty.

Pkg.

Manual Detergent

Liquid

Bottle
25 fl. oz.
__
Water Based
Moderate
__
EPA Safer Choice Standard, NSF Registered A1
USDA Certified Biobased
00000000
00000
6
00000000
000000
Bottle
25 fl. oz.
__
Water Based
Moderate
Pear
EPA Safer Choice Standard, NSF Registered A1
USDA Certified Biobased
00000000
0000
6
00000000
00000
Bottle
32 fl. oz.
__
Water Based
Mild
Lemon
__
__
00000000
0000
12
000000000
00000
Jug
1 gal.
__
Water Based
Mild
Lemon
__
__
00000000
00000
4
000000000
00000
Jug
1 gal.
__
Water Based
Moderate
__
EPA Safer Choice Standard, NSF Registered A1
USDA Certified Biobased
00000000
00000
4
00000000
00000
Jug
1 gal.
__
Water Based
Moderate
Pear
EPA Safer Choice Standard, NSF Registered A1
USDA Certified Biobased
00000000
00000
4
00000000
00000
Pail
5 gal.
__
Water Based
Moderate
__
EPA Safer Choice Standard, NSF Registered A1
USDA Certified Biobased
00000000
00000
__
000000
00
Pail
5 gal.
__
Water Based
Moderate
Pear
EPA Safer Choice Standard, NSF Registered A1
USDA Certified Biobased
00000000
00000
__
000000
00

Automatic Detergent

Liquid

Pail
5 gal.
__
Water Based
Moderate
__
EPA Safer Choice Standard
USDA Certified Biobased
00000000
000000
__
000000
00

Powder

Packet
__
1.4 oz.
Water Based
Moderate
__
__
__
000000
00
50
00000000
00000