DFARS (Defense Acquisition Regulations Supplement)

DFARS

(Defense

Acquisition

Regulations

Supplement)
Moving Slides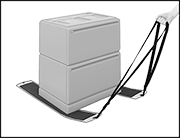 Two 48"
Lg.
Slides Shown with Pull Straps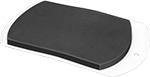 Pull these slides to move furniture and equipment across carpet and smooth floors. Slides have a smooth bottom surface and a pad on the top that holds the load in place.
The 11 1/2" long slide is for items with legs. Place one slide under each leg. The 48" long slide works best with items without legs such as file cabinets and boxes. It has holes for a pull strap (sold separately).
Note: Do not use slides on concrete.