Design-Your-Own

Dust Collector Duct System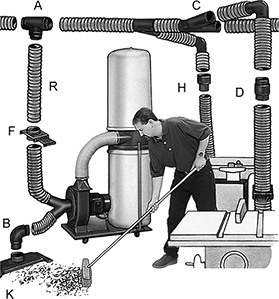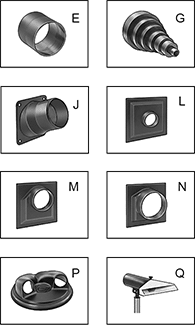 Use these components (sold separately) to put together a duct system to collect sawdust, chips, shavings, and granular material from woodworking operations. Hose clamps are available.
For maximum safety and to avoid a dangerous buildup of static electricity, you must use the grounding kit (sold separately).
If you need more information on designing and installing a dust collection system, order our book "Dust Collection Basics."