About Powered Nibblers and Powered Cutters
Electric Sheet Metal Nibblers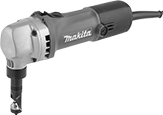 A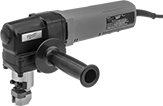 B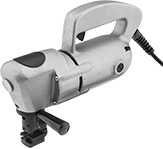 C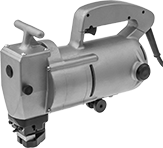 D

Cutting Pattern -
Straight,
Right
Curves,
Left Curves
Punch small pieces out of material to create an almost burr-free cut with no material distortion. To start cuts in the center of material, drill a starting hole.
Style D can also cut aluminum with the punch, die, and stripper for use on aluminum (sold separately).
Nibblers that comply with OSHA 29 CFR 1910.243 meet standards for hand-held equipment. Nibblers that meet OSHA Compliant 29 CFR 1926.302 fulfill requirements for power-operated hand tools.