Surface Filler Patches

Knead the epoxy-coated patch and resin together to make repairs to pipes, tanks, drums, and containers in the field.
Mfr.


Model


No.

Lg.

Wd.

Begins to


Harden,




min.

Reaches Full


Strength,




hrs.

For
Use
Outdoors

Temp.




Range,




°F

Color
Finishing
Method
For
Use
On
Each

Devcon Zip Patch™

11500
4"
9"
5
4
Yes
-40° to 200°
Brown
Machine, Drill, Sand, Saw, Tap
Aluminum, Brass, Bronze, Copper, Steel, Stainless Steel, Cast Iron, Titanium, Polystyrene Plastic, Polycarbonate Plastic, Polyurethane Rubber, ABS Plastic, PVC Plastic, CPVC Plastic, PETG Plastic, PVDF Plastic, Polyimide Plastic, Fiberglass, Ceramic, Wood
0000000
0000000
Epoxy Grout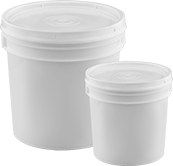 Mix this two-part epoxy—a resin-aggregate blend and a pigmented hardener—to create a grout that resists chemicals, such as acids, alkalies, salt water, and common solvents and cleaners. Its lightweight formula makes this grout easy to spread. Use in horizontal or vertical joints—grout won't sag or shrink. Apply with a grout float. It can be cleaned up with water when wet; it doesn't require a sealer once it cures. The size listed is the combined total of the two parts.
Color
Net


Weight,




lbs.

Type
Begins to


Harden,




hrs.

Reaches Full


Strength,


days
Consistency
Mix
Ratio
For

Max.


Crack


Wd.

Approximate
Coverage
@

Thick.

Max.




Thick.

For
Use
Outdoors
Application


Temp.




Range,

°F

For
Use
On
Each
Brown
1.3
Pail
7
3
Thick Liquid
1:1

1/2

"
95 sq. ft. @

1/4

"

1/2

"
Yes
70° to 85°
Concrete, Plaster, Ceramic, Porcelain, Grout, Masonry, Stone
00000000
0000000