Medium Density Fiberboard Sheets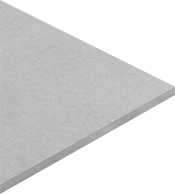 Also known as MDF, these fiberboard sheets are smoother, denser, and more uniform than real wood, so they are often used as spoilboard and shelves. They meet the indoor formaldehyde emission requirements of ANSI A208.2 and the California Air Resources Board (CARB).
For technical drawings and 3-D models, click on a part number.
Fiberboard Pans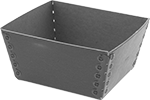 These lightweight pans have reinforced metal corners for added strength and a coating to resist moisture, grease, and mild acids.